LENVIMA® in combination with everolimus for the 2L treatment of advanced renal cell carcinoma.
Study 205: Combination vs monotherapy trial
A multicenter, randomized, phase 2 trial in patients with advanced or metastatic RCC who had received 1 prior anti-angiogenic therapy1-3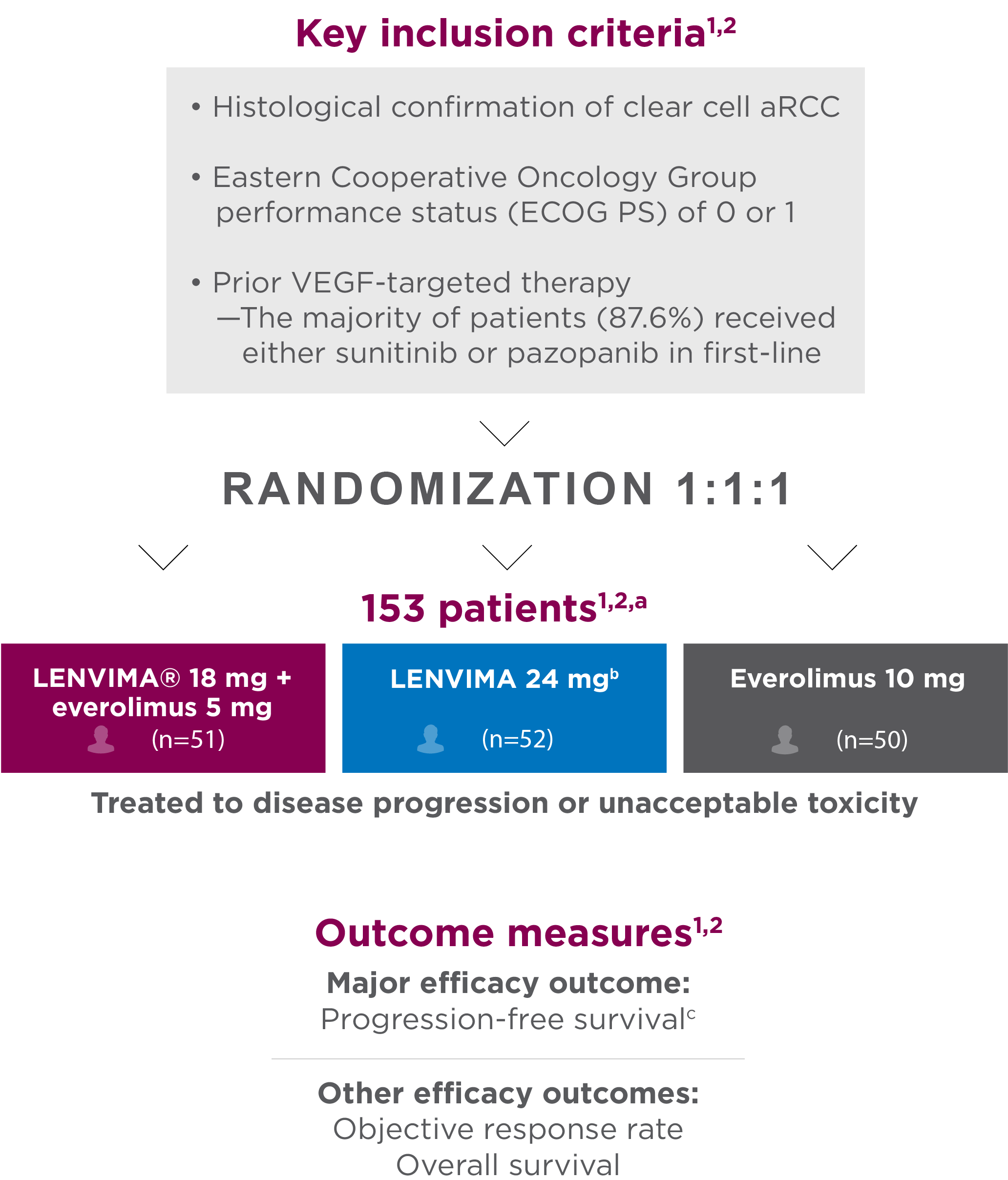 An independent imaging follow-up assessment was performed at the request of the FDA to corroborate the investigator assessment1,3
In Study 205, objective responses were confirmed at the next scheduled assessment 8 weeks later2
Objective responses were confirmed according to RECIST 1.1 (≥4 weeks after the criteria for response were met)1,4
RCC=renal cell carcinoma; aRCC=advanced renal cell carcinoma; VEGF=vascular endothelial growth factor; FDA=US Food and Drug Administration.
aPatients were stratified by hemoglobin level (≤13 g/dL vs >13 g/dL for males and ≤11.5 g/dL vs >11.5 g/dL for females) and corrected serum calcium (≥10 mg/dL vs <10 mg/dL).
bThe results for the LENVIMA monotherapy arm were not included in the approved label for this indication.
cInvestigator-assessed and evaluated according to Response Evaluation Criteria In Solid Tumors (RECIST) version 1.1.
---
Baseline patient characteristics5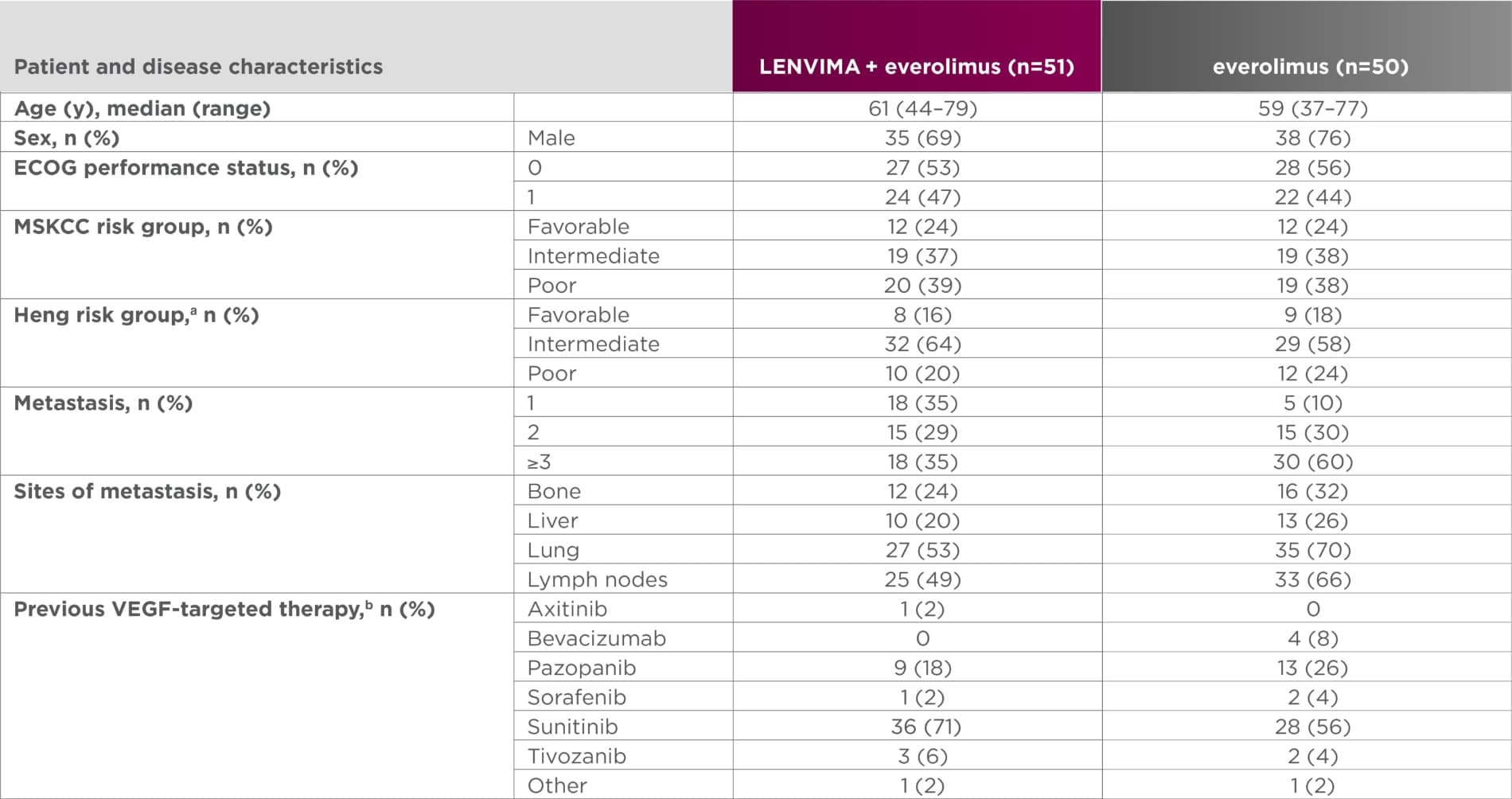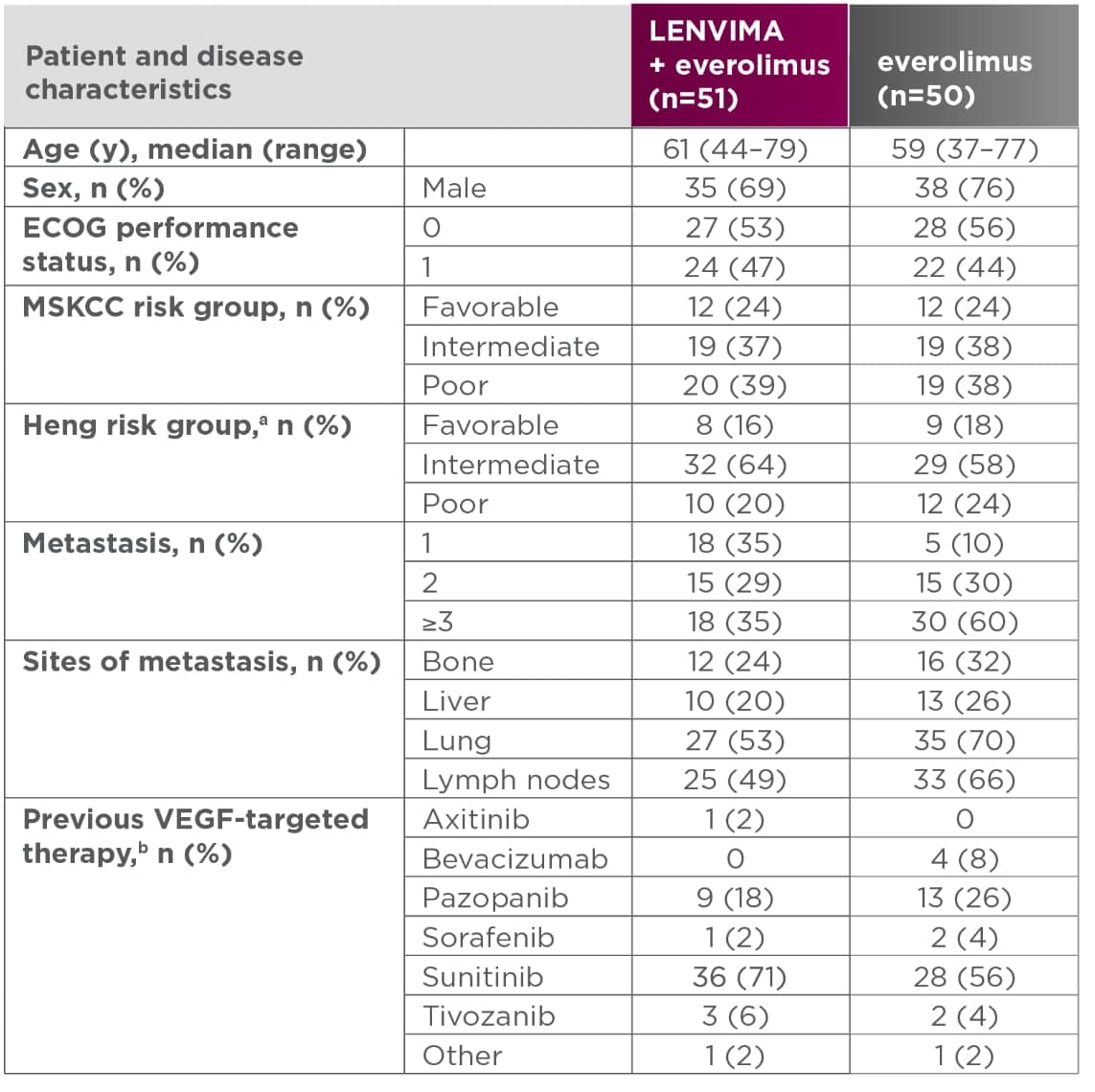 ECOG=Eastern Cooperative Oncology Group; MSKCC=Memorial Sloan Kettering Cancer Center; VEGF=vascular endothelial growth factor.
aOne patient in the LENVIMA + everolimus group was excluded because of missing baseline laboratory values.
bAII patients had one previous VEGF-targeted therapy.